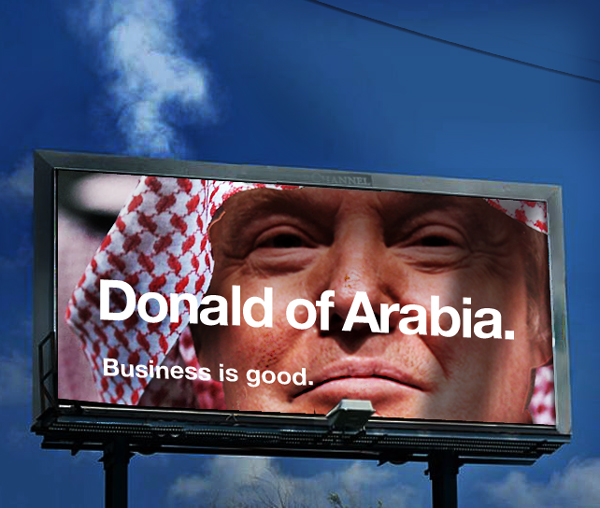 Donald Trump's travel ban against Muslims is being challenged in U.S. Federal Courts. First Amendment, Fourteenth Amendment.
The country that produced the vast majority of 9/11 terrorists is not included in his ban. Could that be because Mr. Trump has extensive business holdings in Saudi Arabia?
There's no way to know. Candidate Trump promised to make his tax returns public — now he refuses.