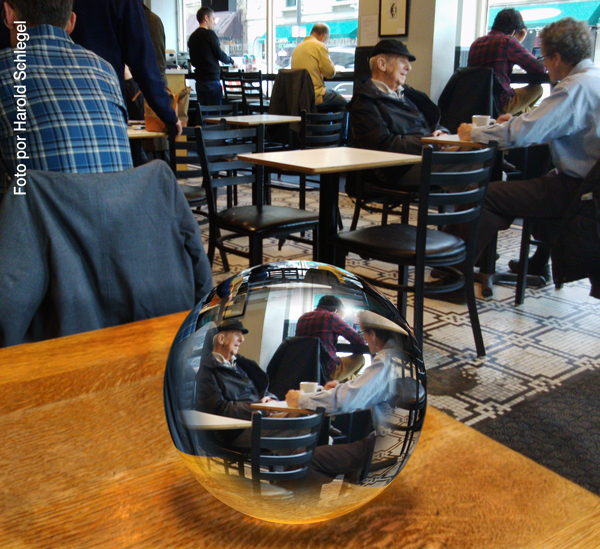 The older crowd at
our neighborhood coffee shop… uses Harold Schlegel's crystal ball to look at the past. The younger afternoon crew is more interested in seeing the future.
The accuracy for the two modes are an amazing 97.052% and 98.308% respectively.
There are risks involved of course. No one is quite the same after even a brief encounter — $179.95/minute — with the past or the future. It seems our neural synapses aren't so different from those of our Neolithic ancestors after all.
Harold will explain the dangers of his app before you ever touch his silicate sphere, and his legal team will insist that you sign a waiver. Don't be deterred.
The one thing my colleague's groundbreaking process fails to do, at least as of this writing, is to make sense the present and the colorless, odorless truths floating over our heads.