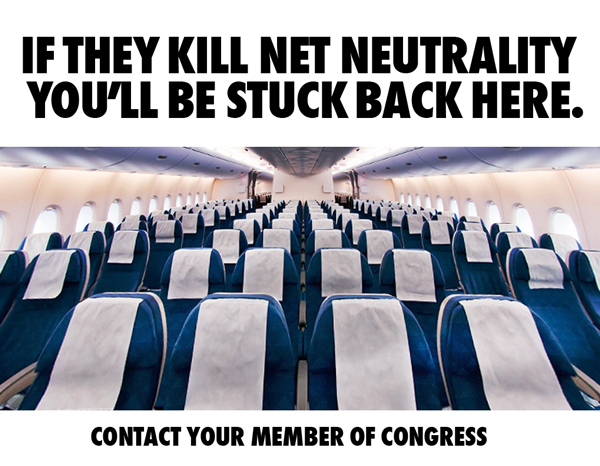 Dear Friends, this is not a usual 'Out Among Human' post.
The Commissioner of the FCC is determined to kill Net Neutrality.
Ajit Pai would allow Internet service providers to create "fast lanes" for certain websites, charge fees for bundles of sites the same way cable companies do for broadcast content, and adopt price structures that'll trap you in economy class.
Enormously profitable corporations would be allowed to hijack and control the Internet.
Below is a web link that will place your phone call to your three congress members' offices. It provides and dials the number and even suggests a brief script to help you explain your support for Net Neutrality.
I made my three calls during office hours and immediately talked with a staff member. It took less than three minutes.
Here's the link: https://advocacy.mozilla.org/en-US/net-neutrality/
It's our Internet, not theirs. Please share.
Thanks, Pat