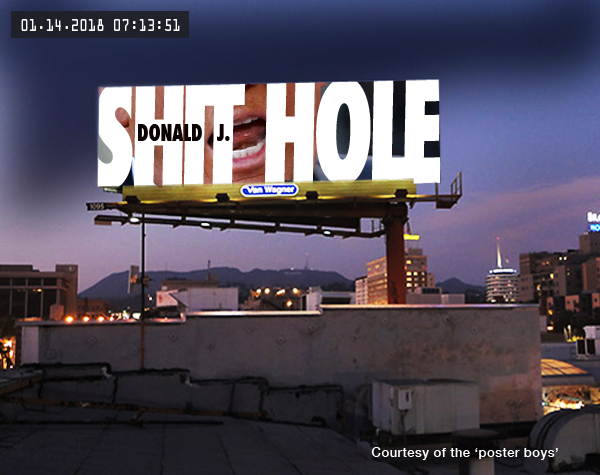 Donald Trump has given us Lyin' Ted, Crooked Hillary, Crazy Bernie, Little Marco and Low-Energy Jeb.
This week he may have stumbled upon a word appropriate for himself.
You may think that tacking "Shithole" unto his name doesn't show the respect appropriate to the Office of the Presidency. It's a year too late to worry about that.