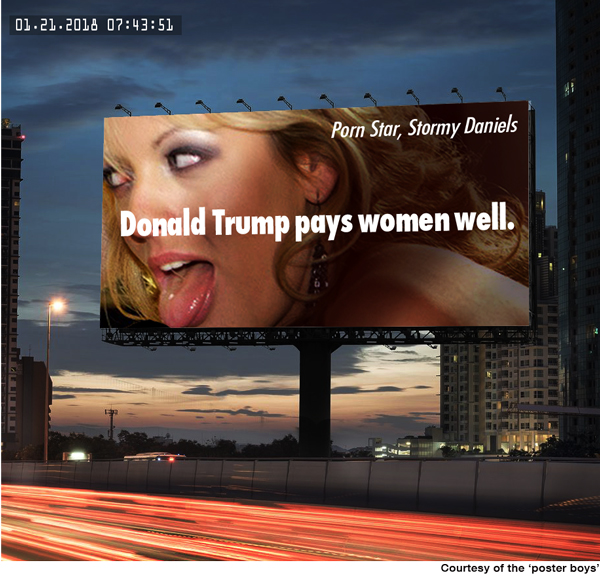 Donald Trump allegedly paid porn star Stormy Daniels the sum of $130,000 before the presidential election to keep her mouth shut. The Wall Street Journal broke the story.
Paying hush money is nothing new. It's alleged that Trump wives, students screwed over by Trump University and plaintiffs in various lawsuits have been paid handsomely to shut up.
Who else is on the mute list? If Stormy is worth a king's ransom in hush money, how much more in unmarked bills are his Russian connections demanding?