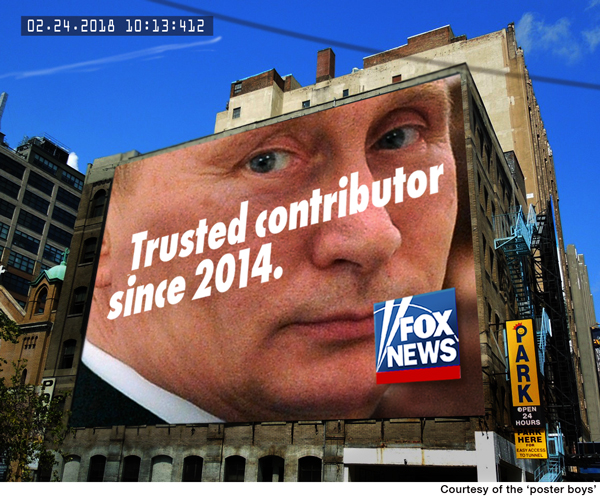 Special Counsel Robert Mueller has indicted thirteen Russian nationals and three 'entities' for sowing distrust, hatred, religious and ethnic divisions to undermine our democracy.
Their efforts began in 2014 and were surprisingly successful.
Experts agree it's hard to imagine that Vladimir Putin wasn't aware of his team's efforts get Donald Trump elected.
During the presidential campaign Fox News Network was broadcasting the same kind of fake-news being spewed by the Russians. Their stories justified and reinforced each other.
Nobody's saying there was some sort of deliberate sell-out to the Russians but, planned or not, Vladimir Putin had become a regular contributor to Fox News.