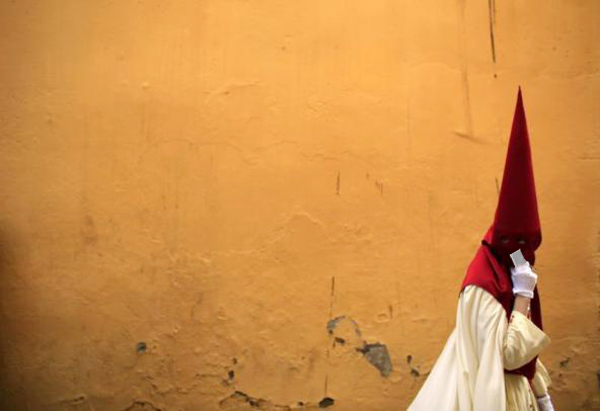 The Year of The Spanish Fever
There are no magic chants or mobile apps to make learning a language easy.
The term 'language immersion' suggests that you can learn through osmosis and master a language in your sleep. The reality is that your brain can absorb only so much before it needs to process in background mode. At some point it shuts down and demands tequila (sake you're studying Japanese), a long walk or a nap.
Spending time in a foreign city isn't a magic bullet but it is helpful. You hear how phrases are used and how often. You read store signs. You start to mimic sounds. You study menus and then you eat. So that's good.
The Spanish alphabet may seem familiar but working with its twenty-seven official letters, 29 until recently, takes a practiced ear.
The letter G is pronounced "hay." The M is "emmay." Ts are bitten off and sound like Ds. Hs are silent. Rs at the beginning of words and double Rs inside words get trilled (rolled).
The Spanish pronounce their fifth letter the way we pronounce our first. They say "a" instead of "e." Confusing those vowels can mean tech support won't find you in a database or you won't get the window seat you thought you had asked for.
| LOST IN TRANSLATION | The initials of University of California in Los Angeles are pronounced 'eww – say – ellay – ah'