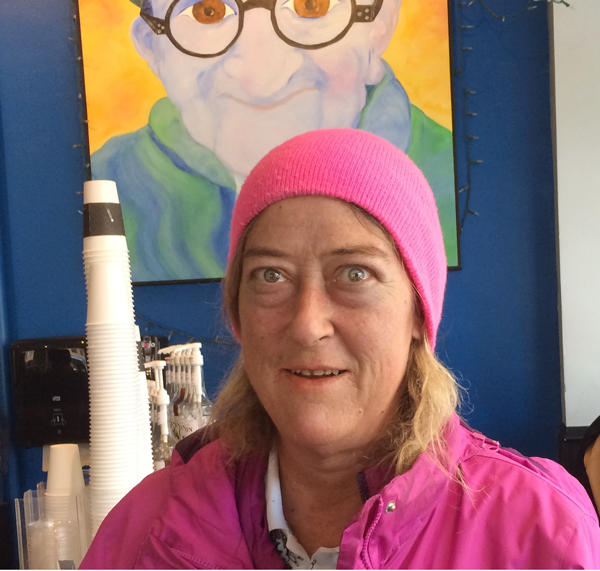 Beverly comes in to the coffee shop around noon. If there's a spot next to the man in the window she often sits there. They've known each other for about a year.
Their friendship started when she kicked his power cord out of the wall several times over a matter of minutes. Even though he's old enough to be her father, the two of them hit it off from the start.
She often taps him on the shoulder as they talk. Sometime she messes up his hair. They enjoy their rituals. Sometimes they don't talk at all, especially when she finds something to read from the shelf where people leave books. Today it was a book about getting a good job.
Bev often asks the man if he's married and he always says he is. So when she kisses him on the cheek it's not meant to be romantic. Beverly lost her dad not long ago.
She lives in a residential facility where she shares a room with Sarah who is also very nice. There's nothing wrong with the coffee at the residence, Bev says, but it's important to be out and about.