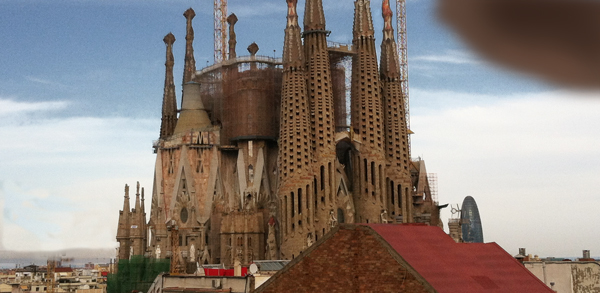 The Year of The Spanish Fever. Post 6
Waiting until nine at night to have dinner was as about as outward-bound as the old man wanted his overseas adventure with the Spanish language to be.
He planned to step out of his old comfort zone and immediately step into a new one.
The idea was to unpack and stay somewhere long enough to watch a neighborhood change with the season, to visit the same barber shop twice and to get around town without unfolding a map.
He decided Barcelona was as good a place as any. Two months sounded about right.
He didn't book his trip until he found an apartment where he wouldn't mind having the flu. A washer and dryer would be good.
He rented a small studio with a terrace overlooking the hills to the north and down the slope to the Mediterranean. The Basilica of the Sagrada Familia was two blocks to the front. He watched that monstrosity of a masterpiece being built over breakfast.
The apartment cost much less than a hotel and not much more than student housing. He skipped tourist places he'd visited with his wife on an earlier trip. Barcelona's streets, architecture and public events would fit his schedule and his budget.
| LOST IN TRANSLATION | Spanish speakers don't say it is four in the afternoon. They say they are four in the afternoon.