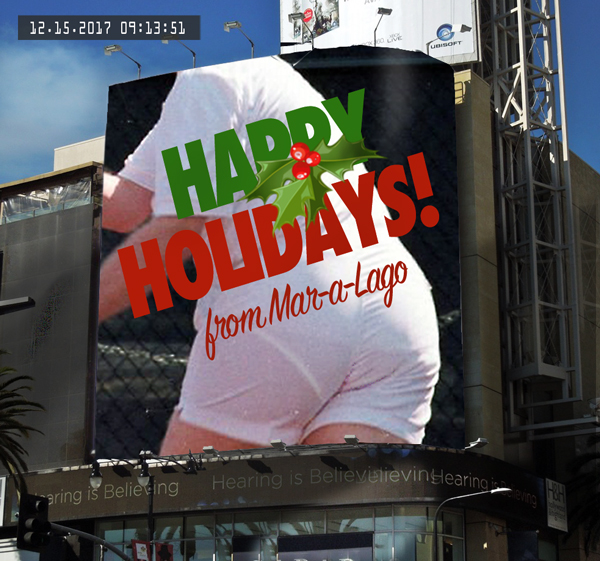 …the 'poster boys' strike again.
Dear Mr. President,
No offense sir, but your campaign to get people to say 'Merry Christmas' is doing more harm than good.
What with your divorces, your grab-ass games with women, your scams and insults to one and all, you're the wrong kind of guy to put Christ back in Christmas.
Neo-Nazis don't wish people 'Happy Chanukah' and members of the KKK don't say 'Happy Kwanzaa' at the mall.
It's like that with you and Christmas, Mr. President. You really should stick with 'Happy Holidays.'