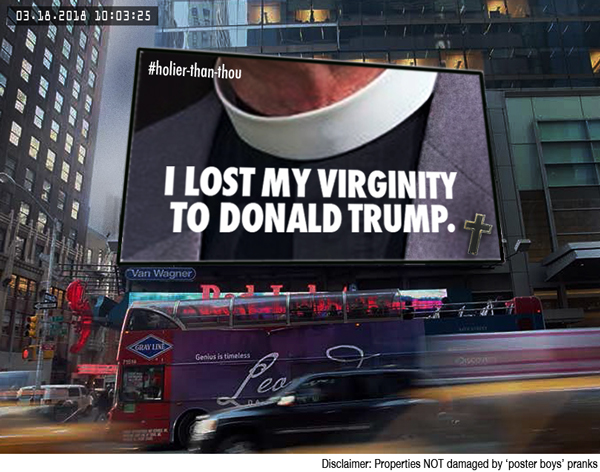 Although I preach family values, I've climbed into bed with a married man who pays hush money to a pornstar.
Although I shame teenage girls for how they dress I'm okay when Donald Trump parades them half-naked at his beauty pageant.
I condemn card playing but I've sucked up to a man who owned gambling casinos.
I rain hellfire and brimstone on prevaricators but I swallow the president's lies.
I quote Matthew 7:12 but allow Donald Trump to mock the afflicted and the homeless.
When Donald Trump starts in with his race-baiting, I roll over and pretend to be asleep. I let him have his way with me.