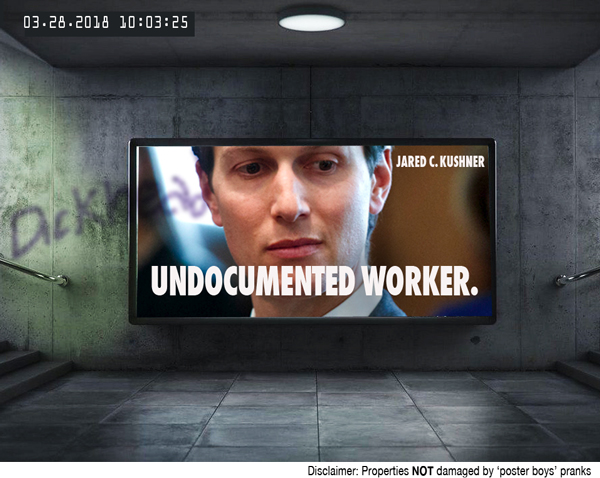 Despite the fact that Jared Kushner has been denied permanent security documentation by the FBI, Donald Trump has put him in charge of international U.S. relations with Mexico, Canada and China.
The president has placed nothing less than the future of the Middle East peace process, our opioid crisis and the problems at the VA in the hands of an untested son-in-law who is limited in his ability to view highly classified information.
There's a pattern of national security risks at work here.
Trump insiders — Michael Flynn, Paul Manafort, Rick Gates, Roger Stone, George Papadopoulos, Carter Page, Donald Trump Jr. — are under investigation, under indictment, or have already made plea bargains.
None of this should be a surprise, coming from a guy who has unprotected sex with a pornstar.