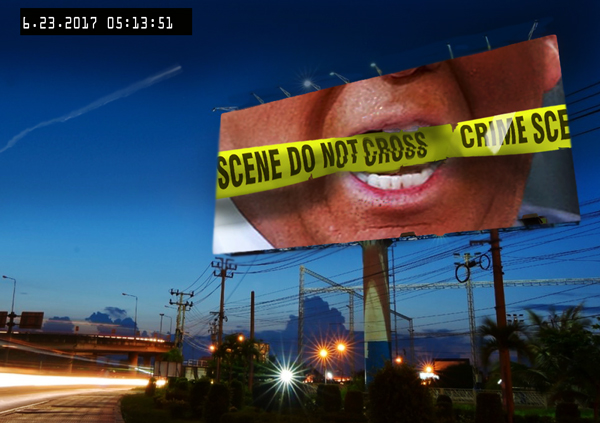 George Orwell is alive and well.During his campaign, Donald Trump accused Spanish-speaking immigrants of being more likely to commit rape and murder than other Americans — exactly the opposite is true.
When he lost the popular election, he accused millions of illegal aliens of voting unlawfully — that did not happen.
He was using fear and hatred to criminalize a entire group of people.
We've don't usually hold politicians accountable for what they say in the heat of a campaign. But in an extraordinary move, the 4th US Circuit Court of Appeals has taken the president's remarks about religion at face value, citing them as proof that his travel ban is unconstitutional.
By a margin of 10 to 3, they found the president's remarks too dangerous to be ignored.

Editor's Update
— The 'Poster Boys' are up to their usual mischief, hacking and hijacking billboards. When you least expect it, there they are.
— This prank poster was spotted near what appears to be a driving range just outside a major metro area. The $100 prize was split by two high-school freshmen who were out early for track practice.
— Its exposure duration was 8:22 minutes before being detected and deleted— a new record.
— Keep your smart phone in camera mode. The message will appear again tomorrow in undisclosed locations across the country — assuming the Poster Boys are able to breach a series of firewalls.
— $100 award for the first person to email a photo with a substantiated GPS embed.